SEEDS is proud to announce that it was successfully assigned the construction sustainability scope of one of Dubai's Expo 2020 greatest landmarks: The iconic "falcon-in-flight inspired" UAE Pavilion. Designed by world-renowned Spanish architect Santiago Calatrava, it is strategically located in the centre of the 4.38 square kilometre exhibition area and will have several world-class features that offer guests and visitors a memorable and unique experience, as well as special showroom zones and VIP areas.
SEEDS is hence assisting ARABTEC, the project's main contractor, in guiding the construction sustainability efforts towards meeting the challenging Expo 2020, Dubai Municipality, Masdar KPIs & LEED Platinum requirements.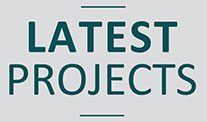 outdoor cooling cfd analysis

SEEDS was entrusted to assess and optimize the performance of a proposed cooling strategy for the outside open terrace of a planned food venue in Antelias - Lebanon.

Our CFD experts conducted a series of analyses that eventually led, in coordination with the design team, to reach an effective non-conventional outdoor cooling solution.

SEEF LUSAIL RESIDENTIAL PLOTS D1&D2

SEEF Lusail D1 & D2 is a 90,000 sqm mixed use complex in Doha, Qatar consisting of 4 residential towers with common commercial areas. SEEDS has successfully assisted Tabanlioglu Architects (TA) in managing the Green building certification process of this project under the Global Sustainability Assessment System (GSAS) rating. TA has entrusted us to integrate, optimize and validate the sustainable and efficient Architectural, Electro-Mechanical and Landscape features in order to have a lower carbon footprint and eventually reach the 4-stars certification level.
sharing global knowledge - ies case study

Check out

here

our recently published international case study on Integrated Environmental Solutions (IES) website, showcasing how SEEDS International used Performance simulation to assist the design team in identifying energy performance optimization opportunities for the Bahrain International Airport expansion project targeting a LEED Gold rating.

international beirut energy forum 2017

SEEDS had the pleasure to be an exhibitor in the International Beirut Energy Forum 2017, a yearly forum in Lebanon attracting key energy people from the international community gathered to discuss topics related to renewable energy, energy efficiency, and green buildings. SEEDS presented through its booth several case studies of green design optimization for major projects across Lebanon seeking LEED & BREEAM certification along with the NEEREA green financing mechanism.

Salibi Building, 8th & 9th floors, Jisr El Bacha, Mkalles Main Street

P.O Box 55-375 Sin El Fil, Lebanon | T +961 1 499901 | E-mail info@seeds-intl.com

Aspect Tower, 9th floor, Office 902, Executive Towers, Business Bay

P.O Box 9913 Dubai, UAE | T +971 4 2767162 | E-mail info@seeds-intl.com